Legal

Privacy Policy

Terms and Conditions


FTC Disclosure - Amazon Associate - If you purchase any books recommended on this site you should assume I may receive some commission or royalties on qualifying purchases.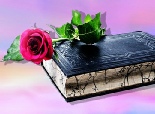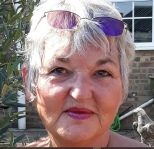 Mercury Poisoning - It's Not In Our Heads Anymore - Jodi's Journey Goes On
The third book I wrote is called
Mercury Poisoning – It's Not In Our Heads Anymore
and again it was written because of peer pressure.
I had no plans to write it, but after the publication of my second book, Autism, Amalgam and Me, which exposes the dangers of mercury amalgam, and why I think Jodi has autism, I was contacted by several other people whose lives had also been cruelly affected by mercury in one form or another.
Anyway, they wanted me to tell their stories in the hope they could prevent other people suffering in the same way.
So, what could I do?
I had to write the book!
Mercury Poisoning - It's Not In Our Heads Anymore continues Jodi's journey as he gets older, and details not just his true story, but also those of several other people too.
It explains about Mercury Poisoning, the symptoms, the tests, the treatments, etc, and introduces some of the supplements we all used to help eliminate the mercury and other heavy metals from our bodies in an attempt to try to regain our health.
Like autism, mercury poisoning, is invisible, and unless you know what to look for, it's highly likely it will go either undiagnosed or misdiagnosed.
This book should help.
Whilst this book does continue Jodi's story, you don't have to read the previous two to understand the content.
BACK TO HOME
Book 1 - Jodi's Journey
Book 2 - Jodi's Journey Continues
Book 4 - Jodi's Journey Moves On
Available in Paperback, Kindle and Audio - CLICK HERE!