Legal

Privacy Policy

Terms and Conditions


FTC Disclosure - Amazon Associate - If you purchase any books recommended on this site you should assume I may receive some commission or royalties on qualifying purchases.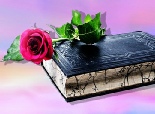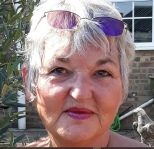 Autism, Amalgam and Me - Jodi's Journey Continues
Although it picks up from where my first book, I'm Not Naughty - I'm Autistic finishes, you really don't have to read that book to get the full benefit from it.
You see when my first book was published, the story became headline news…at least in our local area.
As a result I was invited to speak on the radio and the story was featured in the weekly newspapers. It was a bit embarrassing really.
Anyway, one night I got a phone call from a lady I'd never met who asked me if I'd ever considered my son Jodi might not really have autism, but mercury poisoning?
At that time, although the link between the two had been talked about, there wasn't a lot of information on it, so I was naturally intrigued.
The lady's name was Pam, and as the full details are in the book, I'll just tell you she told me her husband Bryan had nearly died because of the mercury amalgam in his teeth.
She revealed that during their research to find out what was causing his mysterious ill health, Bryan had discovered a report which suggested the symptoms of autism were incredibly similar to those of mercury poisoning.
As a result of that call, I drove over to meet Pam and her husband, Bryan.
As I listened to their story and looked at the report , I realised I was also personally experiencing many of the symptoms on the list, which could explain a lot of the weird things that were happening to me at the time.
Needless to say, I got myself tested for mercury as soon as I possibly could.
Thank goodness I did. It was life changing ....literally
Once I'd been tested for mercury and other heavy metals, I got Jodi tested and he had more mercury inside him than I did.
I soon realised the only way he could have got it was through me during my pregnancy (when I had a lot of dental amalgam work done), and via his childhood vaccines.
Autism, Amalgam and Me tells Bryan and Pam's true story, how Jodi and I were tested for mercury, how we SAFELY removed it, and the health benefits we've all since experienced.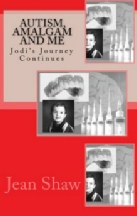 BACK TO HOME
Available in Paperback, Kindle and Audio - CLICK HERE!
Book 3 - Jodi's Journey Goes On
Book 1 - Jodi's Journey
Book 4 - Jodi's Journey Moves On